If you are looking for how to pay online for BulkSMS and get credited instantly please see this bellow link
How to Pay online for BulkSMS and get credited instantly and Automatically on CloudSMS
This question is really a food for thought. Due to the situation of Nigerian Banks, where customers has to queue for so long before they are answered.
The reason for this is because there are no enough bank cashiers that can attend to them. Many people have been going through the stress of having to queue in banks for up to 3hrs just to purchase a BulkSMS voucher of 100units worth.
Seriously, this doesn't worth it.
Also, on public holidays, customers won't be able to get vouchers because banks doesn't open.
Seriously, that isn't fair? This makes sending of BulkSMS solely rely on banks.
CloudSMS a customer service provider to the core, has found a way of easing their customers whenever they want to send BulkSMS. Wao! What have they done to solve this problem? You are asking!
They make provision for online purchase of vouchers through ATM cards. Also they also made available resellers of the Vouchers in strategic places where our users can get the vouchers they need.
The step-by-step procedure of how you can use your ATM to recharge your CloudSMS account and then with ease send your BulkSMS.
The First Step is: After you had already lodged in, you click on Buy SMS: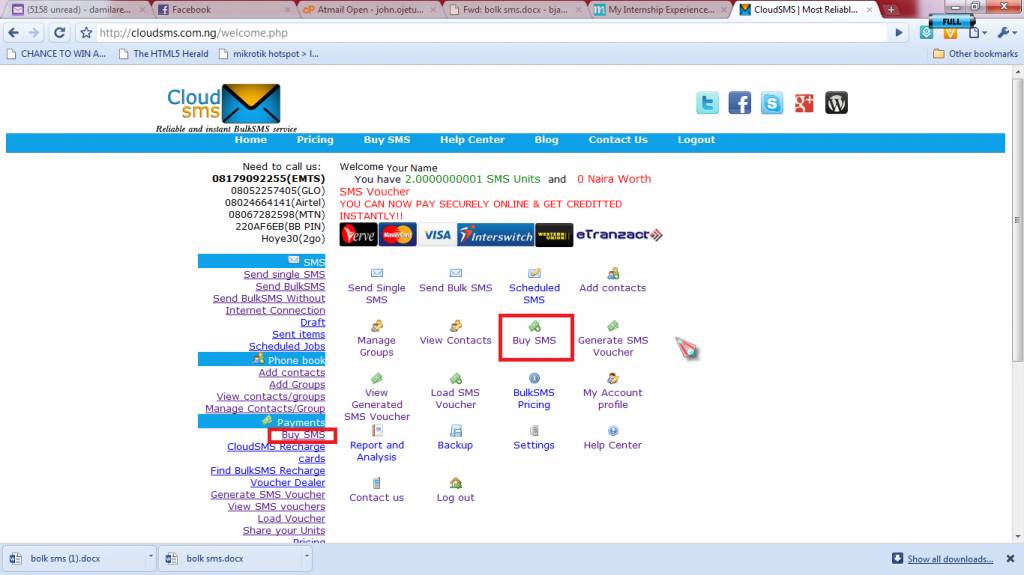 After clicking on Buy SMS, a page that ask you for the amount of SMS you want to purchase either in unit or in naira is displayed: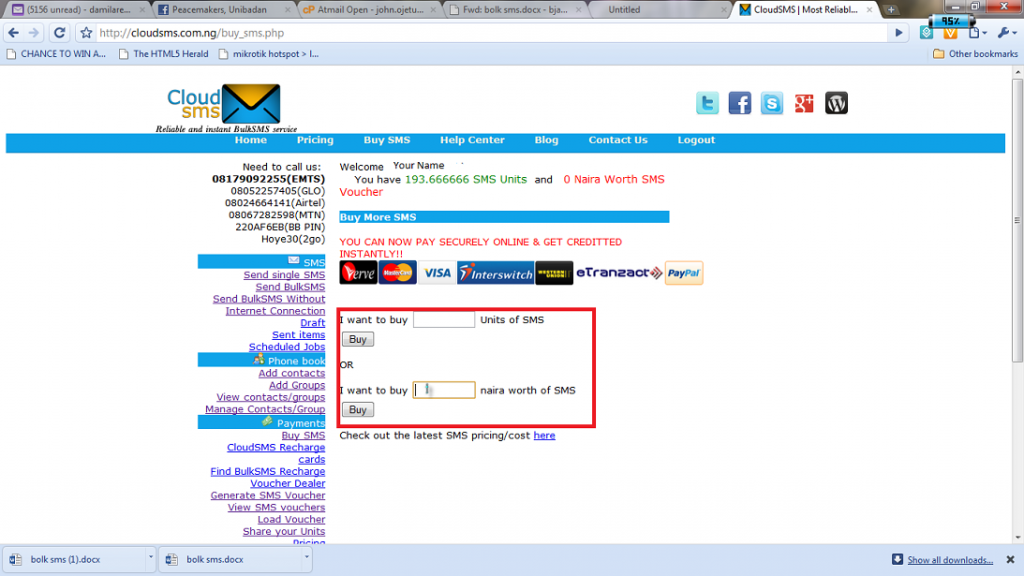 After you had already clicked on Buy (i.e. having entered the units you want to purchase), an order is placed on your account and a message is also sent to your mail telling you the amount you units you ordered for: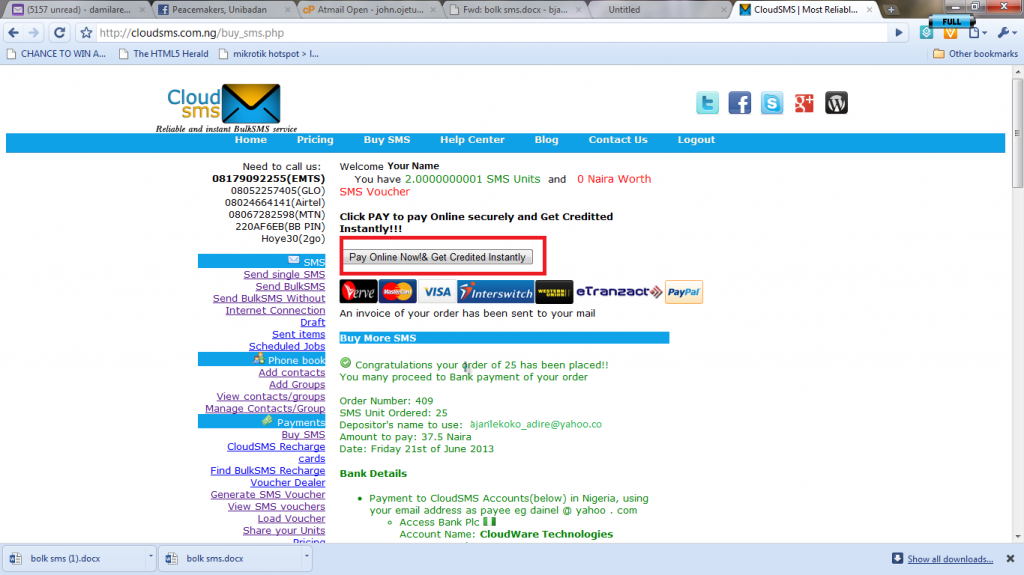 As you can see the red rectangle box, it emphasizes the link Pay Online & Get Credited Instantly.
After the Link had already being clicked, you are being taken a step further: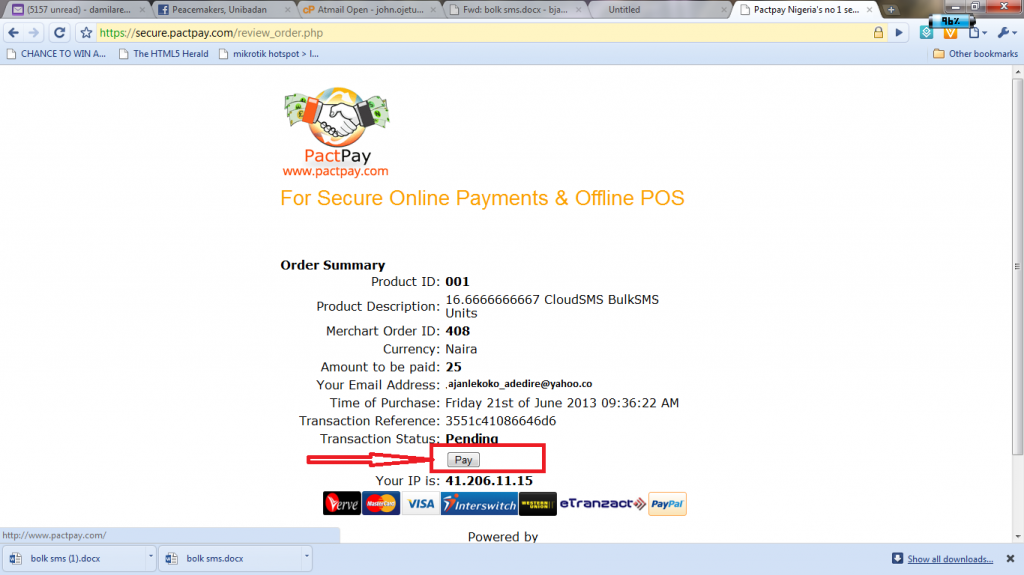 The above snapshot is what will be displayed. After clicking pay at the bottom of the page, then proper payments starts.
You will see this: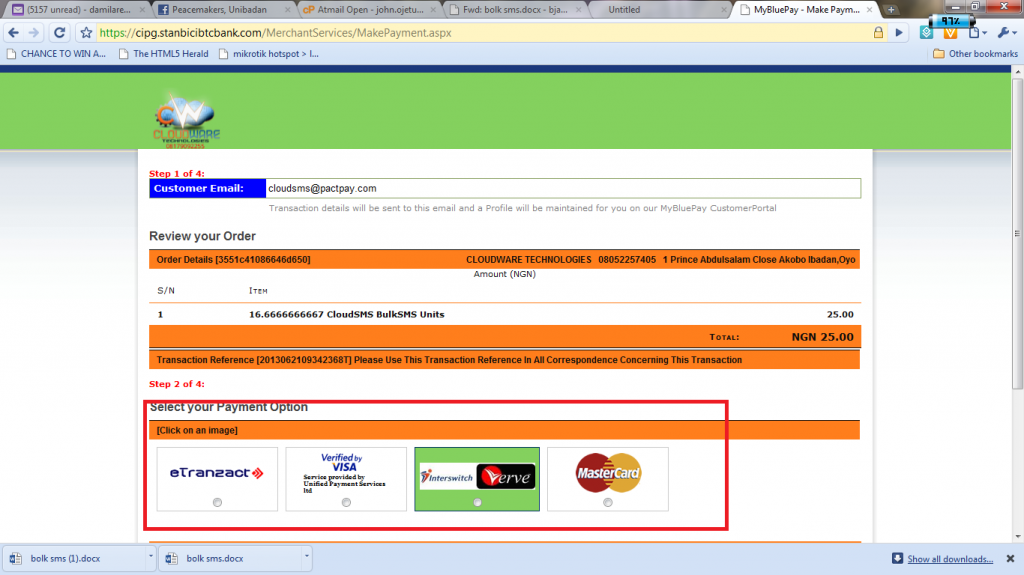 After selecting the type of card you are using and then clicking the appropriate buttons, you will be directed to a page like the one that is shown below: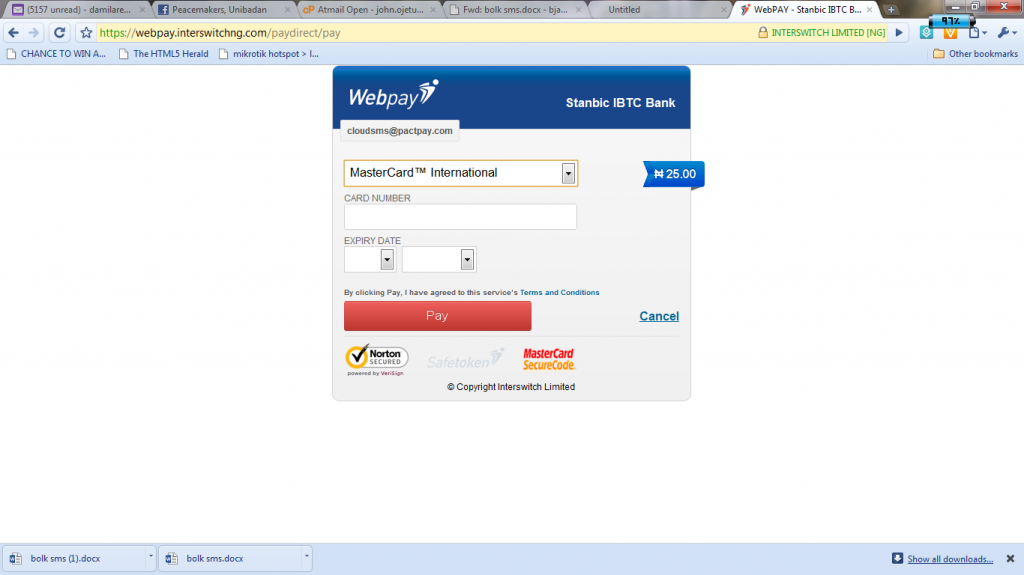 Here, you are required to select the type of card you are using again here.
After doing that, you will see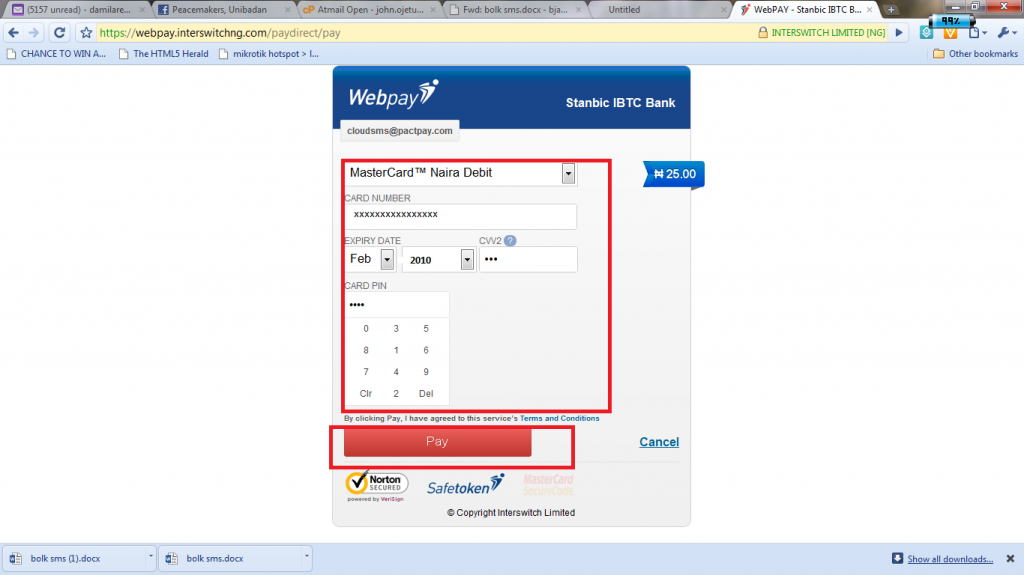 After filling all the forms, then you click on pay, you then see something like this: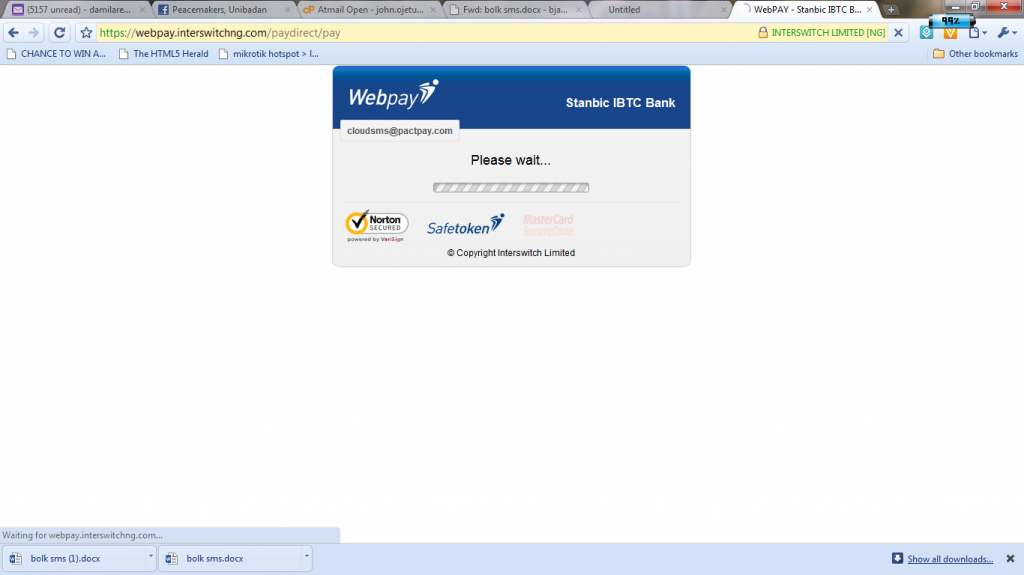 After this, you then see something like this telling you that the transaction was a success.
Also you will see your former account balance, the amount that was added to it (i.e. purchased), and the new account balance. A copy of that is sent to you e-mail.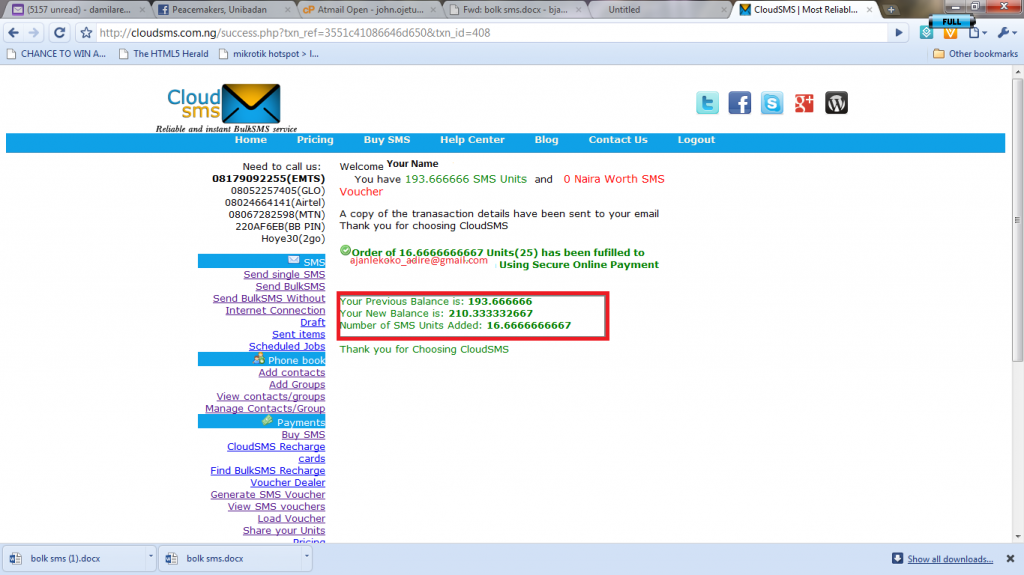 You can now go ahead and send your SMS or Bulk SMS