If you have ever asked yourself this question 'Why should I send an SMS?" then make sure you follow this article to the end to get the answers that you are really looking for.
Here are some reasons why you should send an SMS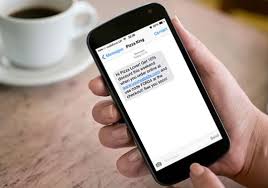 SMS delivers in a matter of seconds, which makes it very fast and efficient. This way, your marketing messages reaches your target audience almost immediately you send them.
Interestingly, over 90% of messages are read within three minutes of being received. Often times if your message requires a response, most responses comes as soon as the receiver gets the message and reads them.
It is Personal and direct
SMS is a very personal means of communication, and luckily, according to reports  most people, particularly adults  (91%) keep their mobile phones very close to them 24/7 , where they can easily see if anything comes in and can reach it easily if need be.
Here you are rest assured that the message is delivered straight to your client. Since the message gets to the customers phones directly, you get their attention instantly and easily.
However, looks like the best option because it is a less complicated, time consuming and less expensive compared to meeting face-to-face or direct phone call which can be expensive, complicated and time consuming.
SMS are quite cheap, and you get to send your SMS at a much cheaper rate if you buy in Bulk. This is a very good opportunity that no other marketing options provide you with.  Even Radio, Television and the print media cost you so much more when trying to market your products or promote your services using these mediums.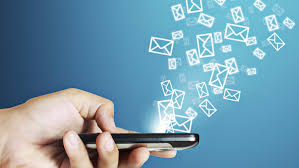 It is so powerful a tool that can connect the world, it is able to reach millions of people in no time, regardless of where they are. Interestingly, it could reach the 6-7 billion mobile phones in use today, because, SMS is the only technology that harmonized all network operators all over the world.
Its simplicity and wide reach makes it a globally adopted communication channel. Almost if not everyone knows how to open and read an SMS.
Thankfully, the length of an SMS is 160 characters which means your receiver will not be bored with long texts. You have to keep your message simple and short. Which means you have to create a short, concise and straight to the point message that would sell what you want it to, to the receiver at first glance.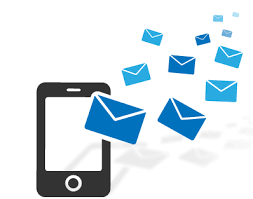 SMS enables you to reach a very large section of people but not just that, it also allows you target a specific group of people who are your customers or prospective customers using different marketing messages.
Getting the right messages to the right group of people can boost sales and improve your communication with your clients or prospective clients.
SMS is a great time saver, you can schedule your messages and can send one message to a large group of people, without having to type them individually.
There are other great reasons why sending an SMS is a great option for you to market your products and promote your services, while also keeping your customers coming back for more. Register with a reliable  bulk SMS provider today and keep  your sales booming.