How to use the copy and paste feature on your cloudsms page.
1) Click on the copy and paste box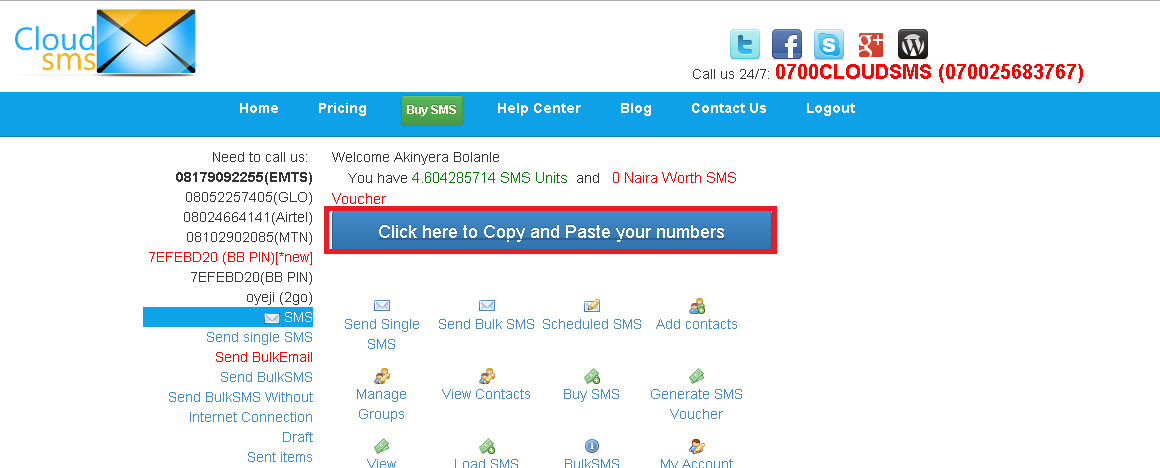 2) Copy your numbers from wherever you have it and paste it in the text area that appears on the screen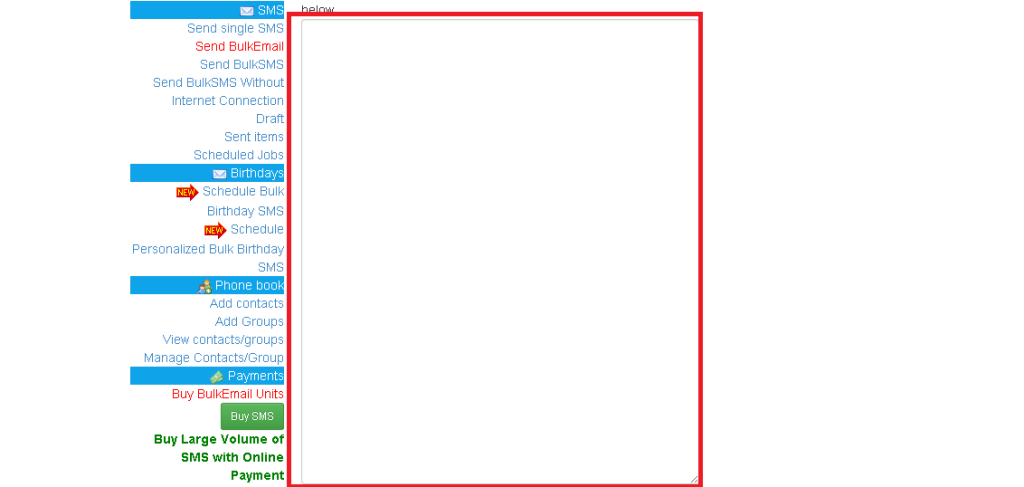 3) Click on the "extract format and continue to bulksms" button to continue with your sending process.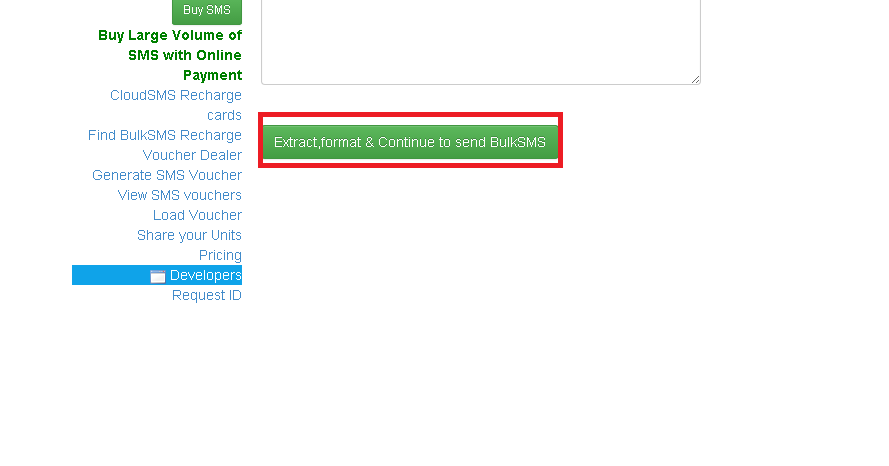 4)Only True numbers are extracted and pasted on the recipient column of the page.

the rest of the process remains as usual but new customers can click here to learn more.
WE EDUCATE OUR CUSTOMERS SO AS TO SERVE THEM BETTER.