CloudSMS is Nigeria's Most reliable BulkSMS Service Provider, and we strive everyday to ensure you have a pleasant, smooth and seamless experience when using our platform.
Some users ask why they don't receive SMS Credit immediately after paying to Bank, the reason is because, you need to create an order from your CloudSMS Account before you go to Pay to any of our bank accounts or Immediately after you make payment in Bank.
Note:  ensure you make payment using your Email as depositor name.
As soon as your order has been placed, our representative will approve your order and your account will be credited. below are the steps you need to take to Place an order on CloudSMS for BulkSMS Units.
These are the steps to follow :
Click on Buy SMS
You insert the amount of BulkSMS unit you want to buy  or
you insert the  naira worth of BulkSMS units then you click on buy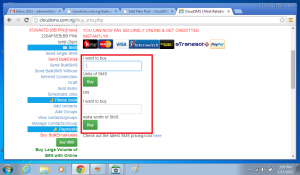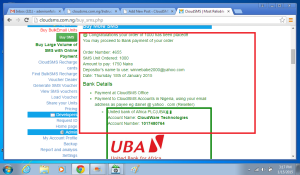 As soon as we receive your payment, your order will be approved and your CloudSMS account will be credited.
If you have further questions, please be sure to contact us.
We love you.