YES CloudSMS has done it again. To bring  ease to our customers who do not like bank queues and ATM network problems, Here is another option for you to recharge your account.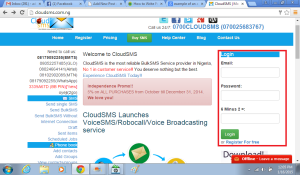 Click on Load SMS Voucher
It will open a page,where you can load the recharge voucher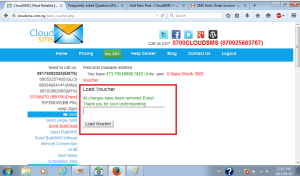 Load the pin on the recharge voucher and click on load voucher
Your account will be sucessfully credited.