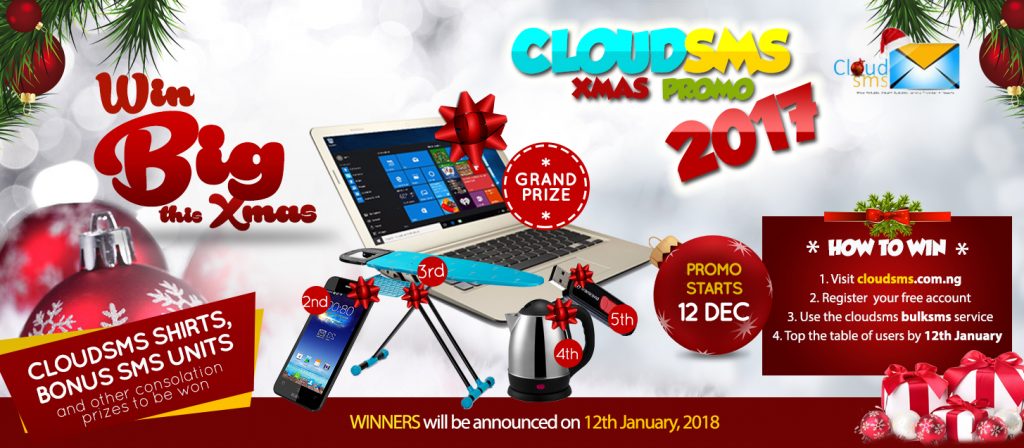 About a month a go we kicked off our yearly End of the year/new year promo Where Top users of CloudSMS reliable bulksms service by 10th Jan 11:59 pm will win exciting prizes, We promised to announce the winners today. Before listing out the winners and their position,below is the Promo table snapshot as at 10th Jan 11:59 pm from where we derived the winners.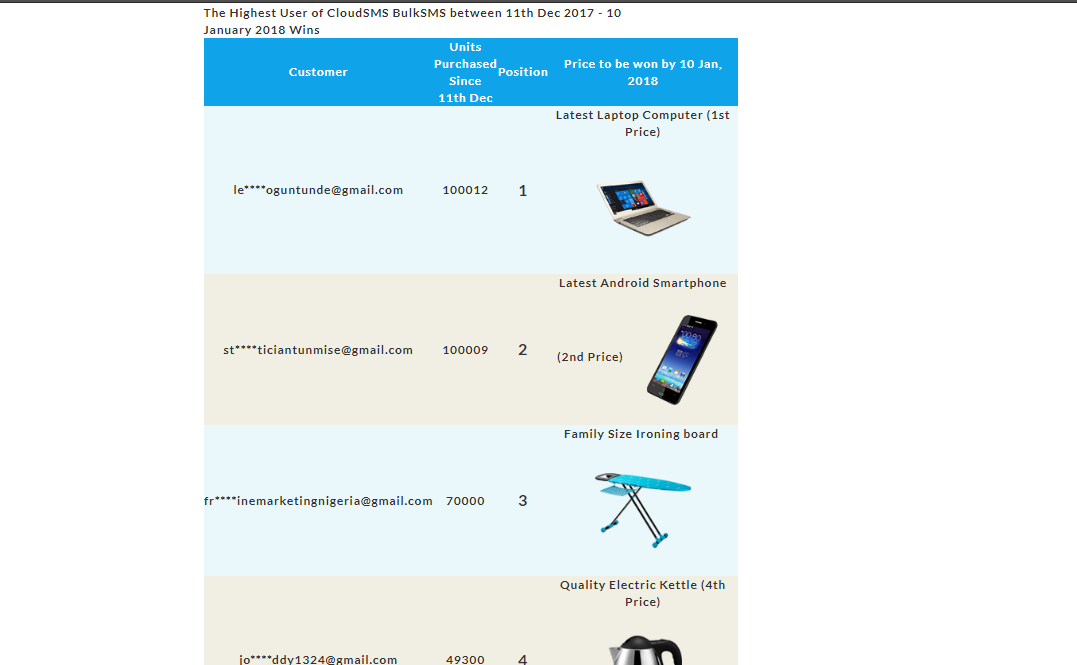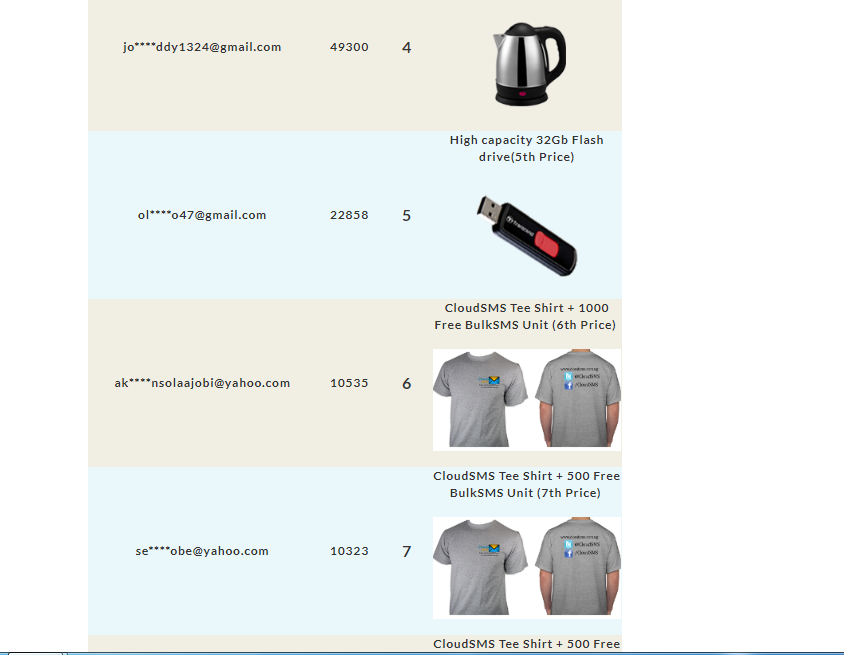 Below is the list of the Winners and the Prizes they won, congratulations to them.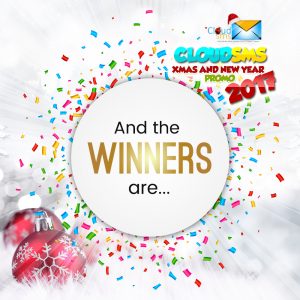 1. Lekan Oguntunde
2. TUNMISE SURAJ
3. Frontline Marketing Nigeria
4. John James
5. oladipo kayode
6. Ajobi Akinrinsola
7. Segun Obe
8. Deril Academy
9. John Nwanze
10. Consol Limited
This year's Prizes for our different promos will even be bigger, only thing usually required most time is to use CloudSMS for your BulkSMS and API sms campaigns
Wish all our customers, fans, prospective customers a wonderful year ahead.
You can chat us up on whatsapp on any of these below numbers or mail support@cloudsms.com.ng
+1(352)-559-2355 / +2348091234508 / 08059664130