You can now send Personalized birthday wishes to all your clients and customers without the stress of having to remember each one's birthday. Don't Miss Your Clients Special Day Anymore. By Personalized, this means that the person's name will be included in the Birthday SMS sent.
You Can Now Send Personalized Birthday SMS  To Your Clients On their Birthday Without Stress
Here is how to go about it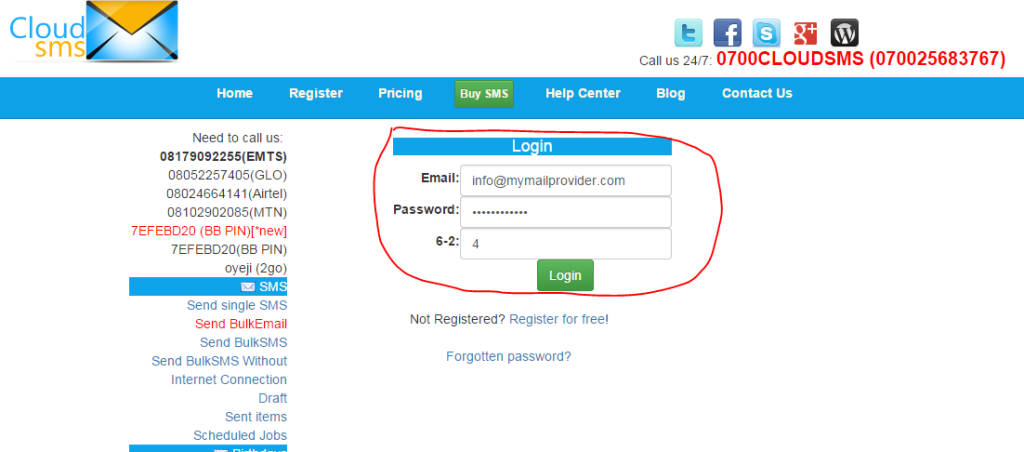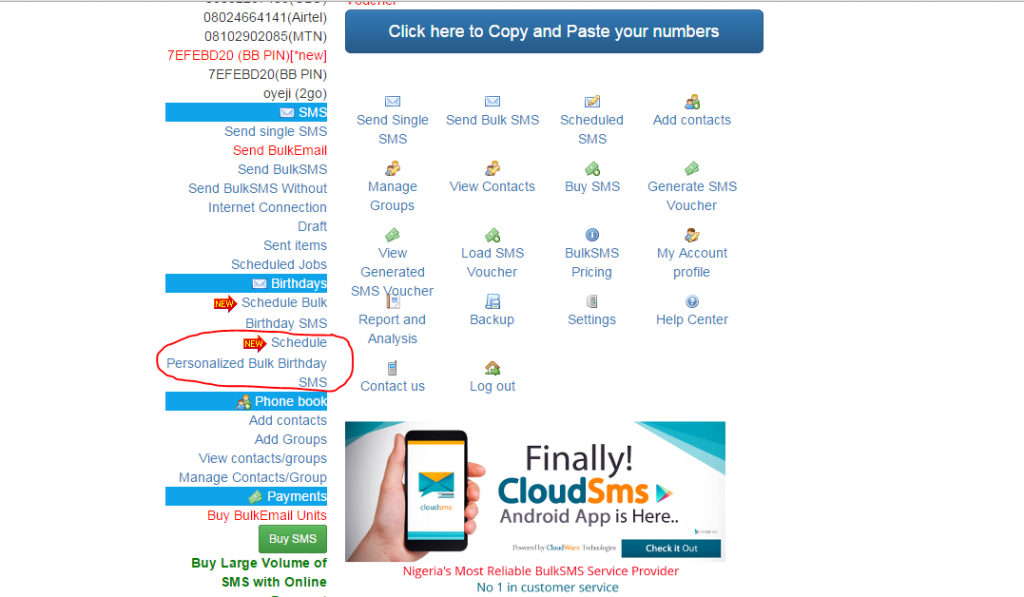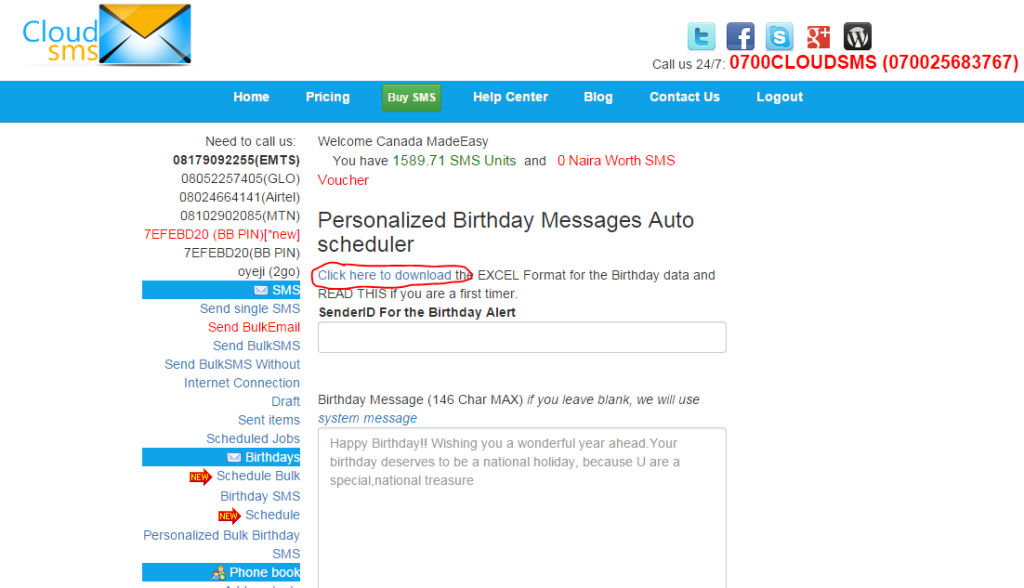 Enter the names, Phone numbers and the Birthday dates for your clients, loved ones, family, in the downloaded format, make sure the phone numbers are in 234 number/international format and the dates are in Month/day (M/D) format for example January 24 will be entered as 1/24  September 1 will be entered as 9/1  etc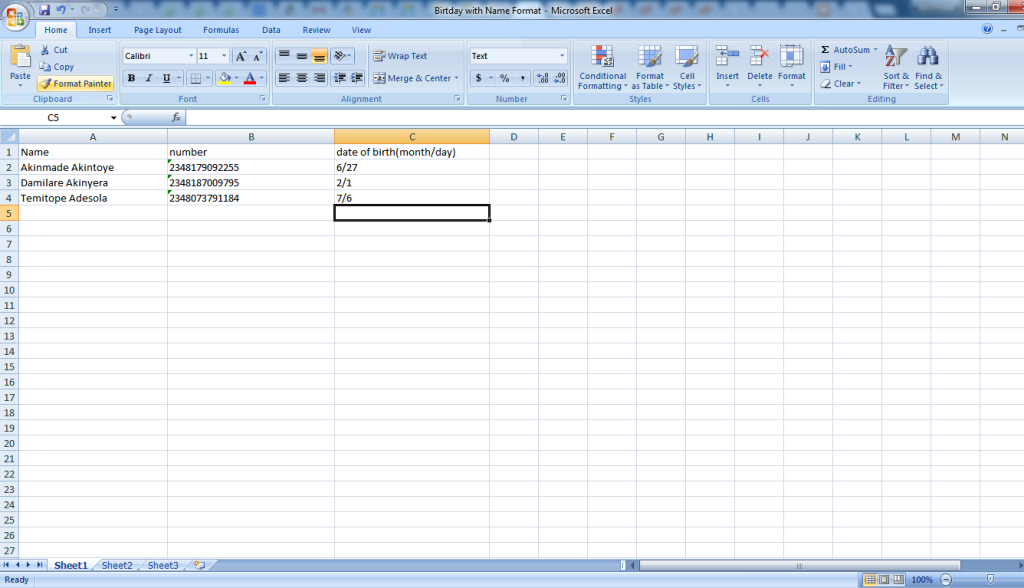 Export the Birthday file to CSV *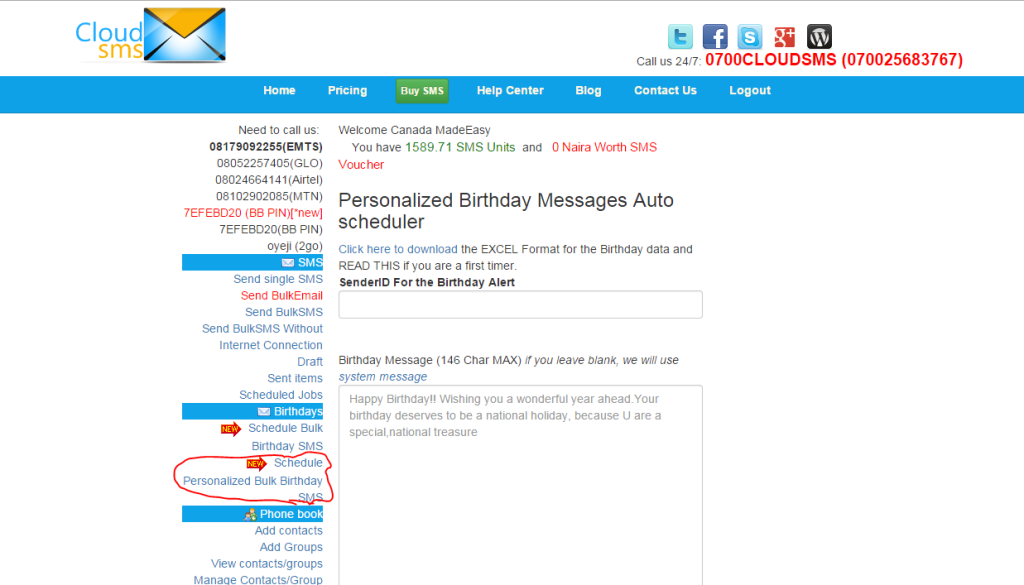 Enter the sender ID you want people to see when they get the Birthday SMS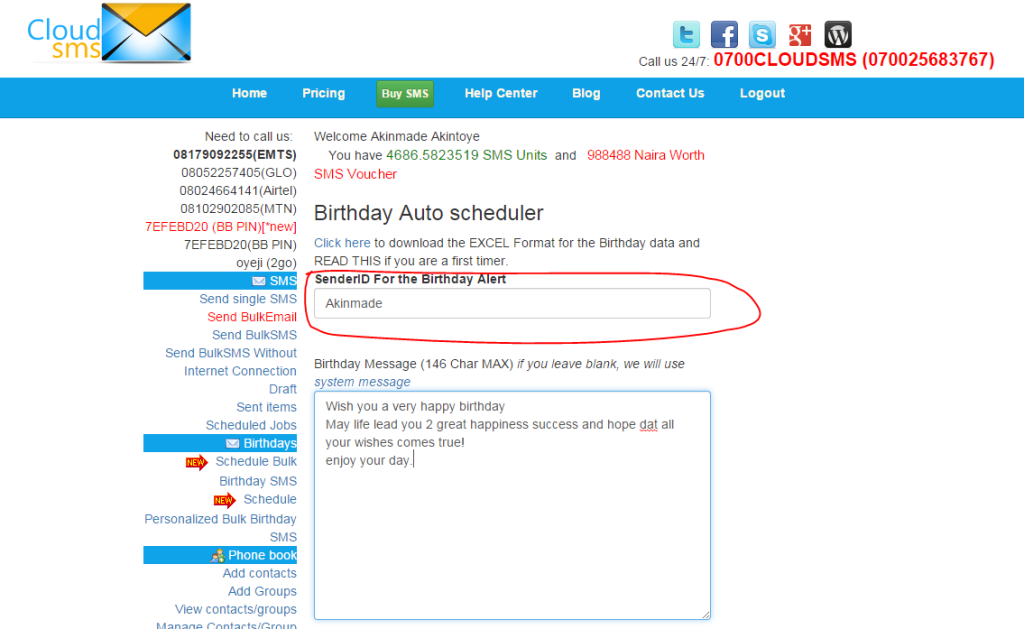 Enter the Birthday Message you want to Send to each of the users, if you don't add any Message the Default System Message will be used.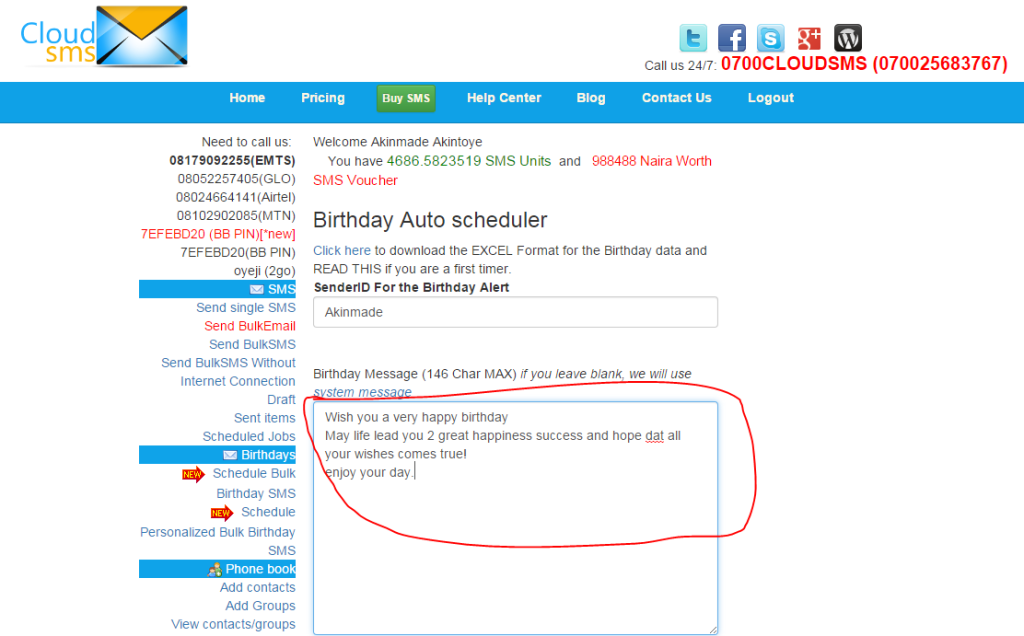 Upload the CSV birthday file that you converted in the above step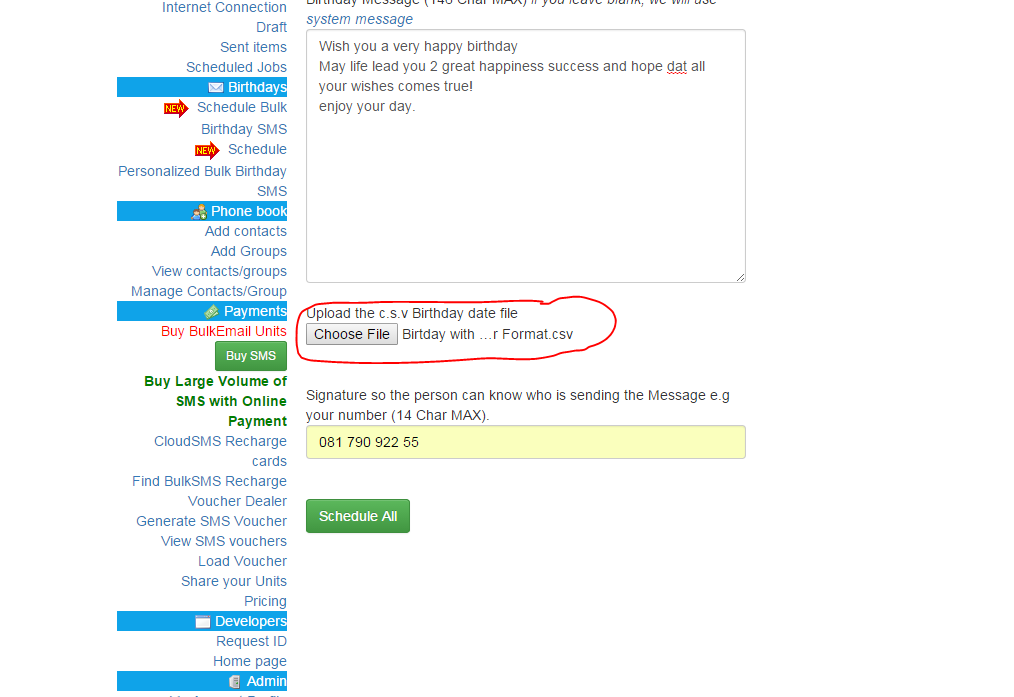 Put a signature, so the recipient can know who is sending him/her Birthday Wishes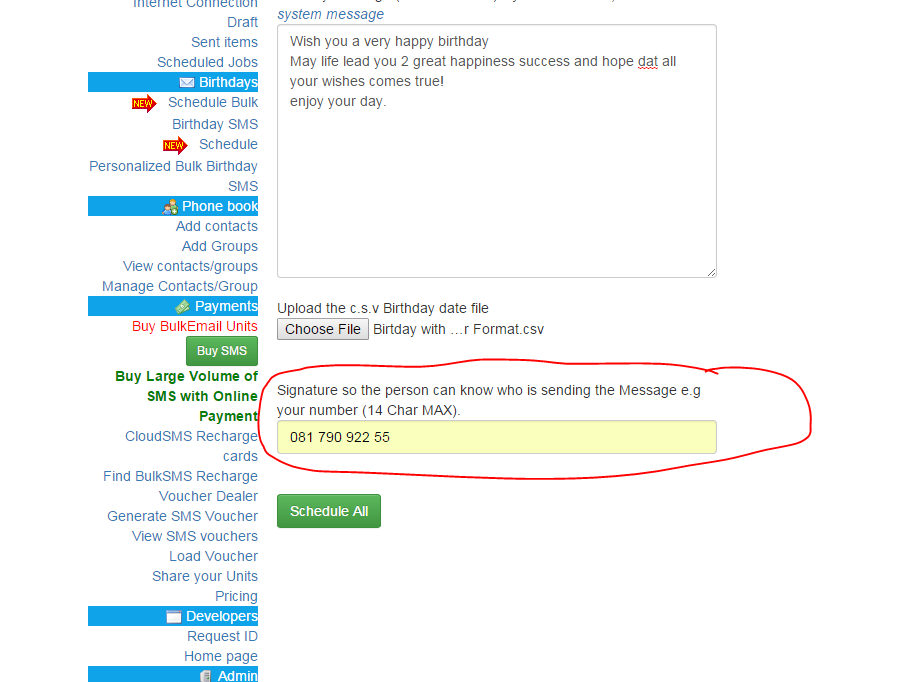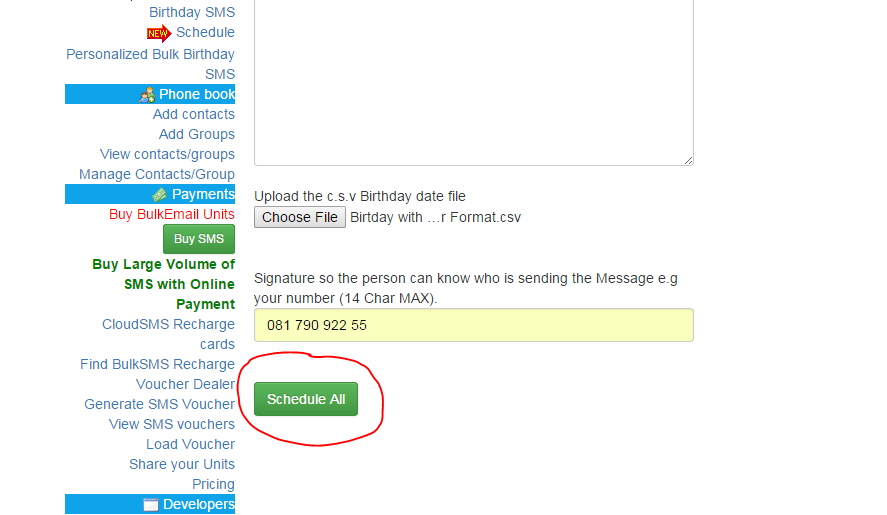 All things being equal and with you following the above steps, Viola, you have successfully scheduled Birthday Wishes to all the people you have in the CSV file.
Note:  To check the scheduled Bulk Birthday Messages you just did, Please Scheduled Jobs link in your CloudSMS Account
if you have any questions, Please contact us on support@cloudsms.com.ng