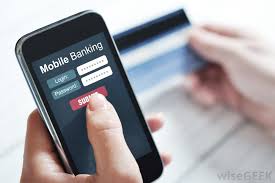 Mobile money is a payment solution that allows users pay for goods and services with their mobile phones. For those that are using the banks listed below you can use mobile money transfer to transfer money to any of our bank account when buying CloudSMS units. and if your bank is not listed below, be sure to follow the below steps
Login to Your CloudSMS Account,
Click on BuySMS
Enter the amount of Units you need, then click on Buy, this will bring an order invoice that has the list of all our bank accounts,
simply choose the bank you prefer and do a mobile money transfer to it, and send us SMS on 0809 12345 08 informing us of the transfer and your account will be credited.
Below are the lists of banks
For those that have a GTBANK Account
Transfer to GTBANK Accounts – Dial *737*1*AMOUNT*A/C NO#
Transfer to Other Banks – Dial *737*2*AMOUNT*A/C NO#
Use the last four digits of your Naira Mastercard to complete these transactions.
TERMS-Works only on the phone number attached to your GTBANK account (the one GTBANK sends your alerts to.
For those that have a First bank Account
Dial *894# to register your FirstMonie PIN for USSD 
Provide necessary information required
Let your transaction begin
For those that have a Stanbic IBTC Bank Account
Dial *909# and fill the necessary details to complete your transaction
We hope you are able to find the answer to the issue/question you have above here, if you still need any further assistance please contact CloudSMS us using below channels
Please Send SMS/Whatsapp/Call us on 0809 12345 08  and 0700CLOUDSMS
Send email to support (at) cloudsms.com.ng