Lagos (CloudSMS) – On the 23rdof April, 2013, some members of the CloudWare Technologies Team (CloudSMS service provider) visited the less privileged home in UCH Ibadan, as a way of showing our love to the society.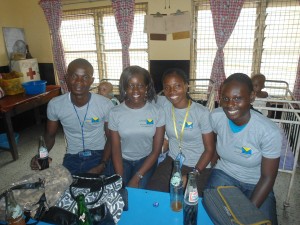 Our Primary aim at CloudWare Technologies is to impact the lives of people in
the society, we believe that if people are doing fine, they will patronize whatever it is we have to offer them.This is what informed our decision to give back 5% of all the funds coming into CloudWare Technologies back to the less privileged in the society
(ICT based CloudWare Foundation, an independent Non-governmental organization ensures this),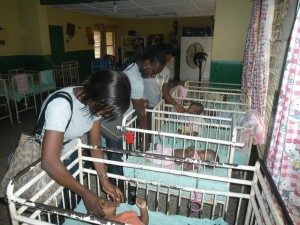 we have been keeping this promise and this is just one of many of their implementation.
During the visit, asides from the donations we gave to the home, we spent time with the children, showed love and care extensively, and gave out provision for the personal upkeep and well-being of the children. These visits to less privileged homes will be done in each state of the federation from time to time to render support to the less privileged
In conjunction with Prominent banks in Nigeria  we have been sponsoring scholarships in both tertiary and secondary education level to students in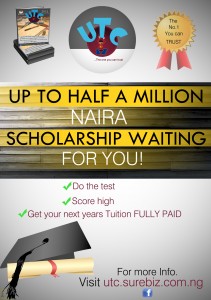 Nigeria. We have also been organizing free lectures to impart knowledge on courses like web design, web development, software management, software development, laptop repair and  this also includes leadership seminars all over  Nigeria.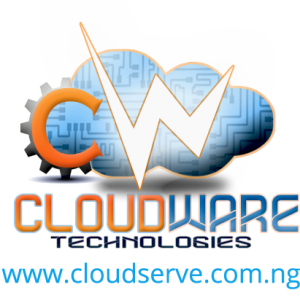 CloudWare Technologies, a multi-dimensional company that provides varieties of services. This includes cutting edge software development, Office workflow Automation, customized SMS services, web design, webhosting, social media and internet marketing, Professional graphics design, online and offline payment systems integration,etc.
CloudWare Technologies has teams of Information Technology experts that will implement aptly any ICT project you have in mind. Our professionals have worked with the likes of Ericsson, Google, Airtel, Enterprise bank and other notable organisations both within and outside the country

CloudSMS, the customized SMS service offers your business instantly delivered and reliable short messages services (sms) for various purposes; our pricing is one of the most affordable on the internet considering our transparent services. CloudSMS is the most reliable BulkSMS service provider in Nigeria.
You can partner with us on this social responsibility by simply using any of our services, be it Software Development, Web application programming, website design, webhosting, BulkSMS service, Social media and Internet marketing payment systems integration. 5% of our fee  automatically goes into helping the less privileged. Use CloudWare Technologies's Services, Help the Less Privileged
Feel free to contact us for any inquiry
Chief Technology Officer, CloudWare Technologies
+234 805 2257 405
akinmade.akintoye [at] cloudhost{dot}com{dot}ng
info @ cloudhost . com . ng, info @ cloudsms . com  . ng or call +2348179092255
+2348179092255
Check out the photos of the visit to The future leaders of Nigeria