It has been observed that many of the bulksms service providers in Nigeria only have the capability of sending bulksms to only countries in Africa they do not send to numbers that are out of Africa (e.g United States).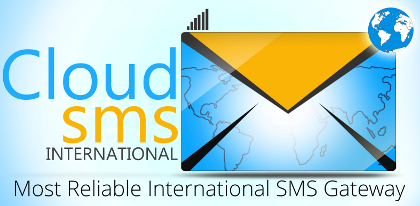 You might also have observed that even CloudSMS only has the capability of sending bulksms to countires in Africa only.
A very good news is that CloudSMS due to its dynamic nature has upgraded their bulksms service. CloudSMS now has an international bulksms platform that enables you to send bulk sms to international numbers.
All you need to do is to visit international.cloudsms.com.ng. There you will need to register if you have no account with CloudSMS before, but if you do own an account with CloudSMS, just log in with your e-mail and password (captcha).
Through this platform, you can both send to local numbers and international numbers. You can be rest assured that you will encounter no barrier in sending bulksms.
You can see that the humane nature of CloudSMS is progressive and not regressive.
Check it out: international.cloudsms.com.ng